Officers and Board of Directors
Officers

President (2020-22)
Sarah Arron, MD, PhD


Vice President (2020-22)
Justin J. Leitenberger, MD

Treasurer (2020-23)
Carrie Coughlin, MD


Secretary (2019-22)
Thuzar M. Shin, MD, PhD

Immediate Past President (2020-22)
John A. Carucci, MD, PhD

Directors

Kristin P. Bibee, MD, PhD (2021-24)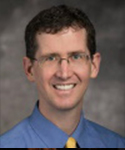 Bryan T. Carroll, MD, PhD (2021-24)

Sean R. Christensen, MD, PhD (2020-23)

Emily S. Ruiz, MD (2019-22)
Board Emeritus
Clark C. Otley, MD
Marcy Neuburg, MD
Thomas Stasko, MD
Marc D. Brown, MD

Become a Member
Learn more about member benefits and apply for membership here.
Annual membership dues:
FREE for residents and fellows-in-training
$50 USD for those 1-3 years out from training
$150 USD for those 3 or more years out from training

Your tax-deductible donation supports the education and research of physicians and scientists committed to improving the quality of life of organ transplant recipients. If you are unable to donate online or require other information to make a gift through a trust or other source, email info@itscc.org for additional assistance. ITSCC's federal tax ID is 43-1964114.
ITSCC is a nonprofit 501(c)(3) organization, and has received support through unrestricted educational grants from pharmaceutical companies and donations of time and funds from physicians, researchers, transplant patients and their families.